Early Learner Room
---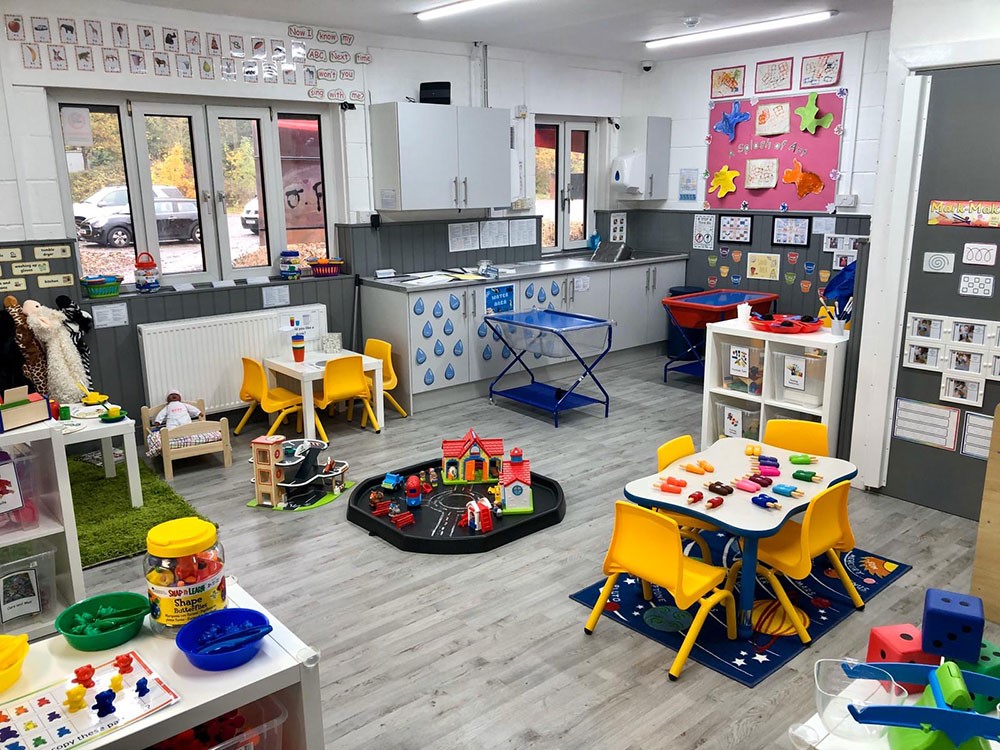 The children start in the Early Learner Room once they reach the age of 2, and they remain within this room until they are ready to transition into our Reception room which is normally around the age of 3.
We follow the Early Year's Foundation Stage and within this room our core rhymes baskets (which are available in every room) play an important part in children's literacy development as well as their communication, listening and understanding skills. They are used during story times and circle times to encourage understanding of story structure and recognition of familiar phrases. We use low level displays around the room to introduce shapes, numbers, letters and colours.
Each child is allocated a key worker who share information with the parents on a daily basis and at parents evening which we hold twice yearly. The key worker is responsible for their development files and monthly observations.
Children will build both confidence and relationships during their time in the Early Learner Room. Independence is encouraged and children are shown how to brush their teeth after meals and how to manage their own personal hygiene more effectively, washing faces and hands independently. As the children become ready to move up into the Reception Room, staff are on hand to support parents and liase regarding the implementation of toilet training and possibly reducing daytime naps.
Physical play is an important part of development. Music and movement sessions are a regular feature of the day, and we also enjoy trips out into the local community.